This article is a Work in Progress.
"
"I'm such a Cards"
"

–Joe casino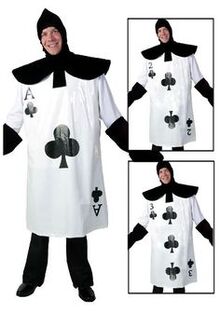 Joe casino
[[1]]


Name:

Joe casino

Aliases:

King of games (himself), Jerk-face, The worst, That guy (multiple people)

Age:

52

Gender:

Male

Alignment:

THEWORST, neutral

Teams:

The high hands (encompassing him and his two floating cousins)

Race:

Man in card suit

Goal:

To have others respect him and his discussion of living in a card suit.

Also known under the alias of the king of games, Joe casino is wildly known for being the WORST. I mean, he's no villain, but he's still the worst. don't trust him or his floating cousins.
Ad blocker interference detected!
Wikia is a free-to-use site that makes money from advertising. We have a modified experience for viewers using ad blockers

Wikia is not accessible if you've made further modifications. Remove the custom ad blocker rule(s) and the page will load as expected.