This article is a Work in Progress.
This article, TechStar Corporation, is property of RockGuy240.
TechStar Corp.

Type

Media

Base

USA

Owner

Earl Pennyson

Employees

+8,300
TechStar Corporation is a company owned by Earl Pennyson. It is known for its great magazines and accurate ratings.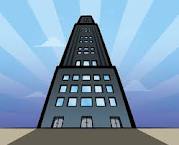 Origin
TechStar Corp was founded by Earl Pennyson. He built the company to prove he could review technology better than other companies. He made it into a multi-millionaire company.
Business
TechStar Corp does bussniess in technology media and rating. TechStar News handles that mediawhile TechStar Analysis handles the rating of technology. It is said that a rating from the company can either destroy a product or make it a success.
Notable Employees
Dr. Rehmer: President of Technology Analysis. He directed the creation of Zythom
Ad blocker interference detected!
Wikia is a free-to-use site that makes money from advertising. We have a modified experience for viewers using ad blockers

Wikia is not accessible if you've made further modifications. Remove the custom ad blocker rule(s) and the page will load as expected.